In convincing your parents to acquire a pet bird, you just need to show them that you are already responsible enough to handle pet birds. Try to convince your parents after you are done doing your homework. Try to show them your plea by explaining why caring for a pet bird is important to you. Check out some helpful tips by continue reading below.
Helpful Tips on How to Convince Your Parents to Adopt a Bird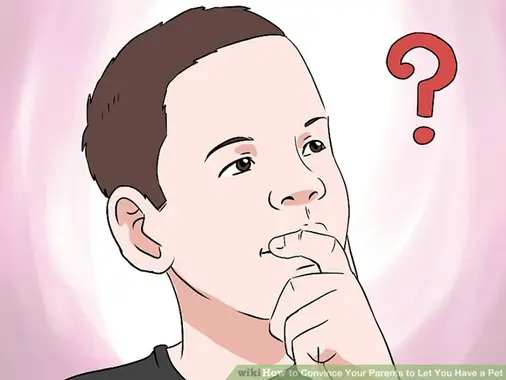 Here are some helpful tips on how to convince your parents to get a pet bird:
1. Show Your Parents How Knowledgeable You Are
Tell your parents what type of bird you want to have as a pet. Make a list of a few things on why you like this kind of pet. Try to encourage them by telling them some positive characteristics or attributes of this species of birds that you want to be a pet.
2. Give an Example Scenario
Tell them your basis on why you believe that this kind of bird would become an excellent addition in your family. Like for example, notify your parents that you wish to have a pet parrot because parrots are known to have high intellectual qualities and friendlier than other birds. Also, you can train them to talk like humans. To ensure that you provide enough convincing statements, you can jot down everything to avoid missing important points. In this way, you can just read it to them. In some cases, it's a good idea to give your parents a booklet that consists of a list of your points and some research details about the type of pet you wanted to have.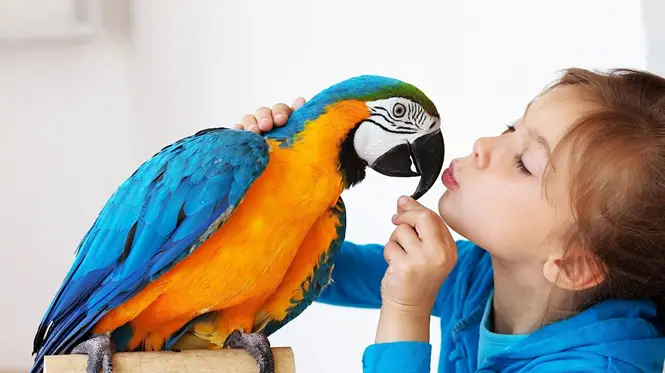 3. Approach Your Parents When They're Free
You may try to ask your parents to sit down and have a small talk when you know they're free. For instance, you can approach them after dinner time or before watching your favorite family TV show or the evening news. It is essential to organize the time in advance so that you have enough time to prepare. Before you begin explaining, just make sure that your TV is off, as well as your radio, phone, or anything else that might distract your parents when you're having a talk.
4. Present the Price of the Bird
Instead of just telling your parents how much is the exact price of the bird you want, show the range of prices online, and wherever do you want to buy it. Try to communicate with some pet stores to ask if they have an available type of bird that you want and how much they are being sold, and make sure to list them on a piece of paper or your notebook. If possible, it is better to just visit the store to see exactly the bird that you may like the most and some details on its price personally.
5. Write All the Contact Details Needed
Show to your parents that your bird's health is essential to you as its owner by simply writing down some list of any local vet clinics. Furthermore, take down some list of any walk-in vet clinics that may medicate birds. You may also consider finding a number for a poison command, in the time that your pet may accidentally ingest something that might become toxic.
6. Make a List of Pet Care Methods and Techniques
Impress your parents by telling them the duties that you may need to do routinely to care for your pet that you want to have. Like for example, bear in mind that you will feed it and change the lining of its cage regularly for your pet bird to have proper hygiene. By showing to your parents that you're knowledgeable about these things, your parents will trust you and are more reassured that they will not be the ones to take care of your pet at all times.
7. Inform Your Parents Regarding the Type of Cage Your Bird Needs
You may tell your parents that you do a lot of research, including the type of cage it requires to have. Generally, the smaller birds need to have a cage with a minimum of 1000 square centimeters that should be located in a floor area. On the other hand, larger size birds like parrots require a cage that is 15,000 square centimeters. You may also find some travel cages for your pet to use in case of its vet visits.
8. Create a Meal Plan for Your Pet
Explore the needs of the kind of bird that you want, then write some sample menu or foods that you're going to feed your birds for them to remain healthy, happy, and contented. Normally, birds are in good health if you feed them a high standard pellet food, which includes side fruit, grains, and even vegetables. Keep in mind that defiant with some famous belief that the seeds are fattening, and it is not as efficient, just like the other food of birds.
9. Show Your Expertise
You can cite some examples of common pet bird issues and how to remedy any problem that may happen when caring for your pet. Write down any objections or concerns that your parents may have and search for possible answers by interviewing some experts or online pet advocates. Once you come up with an answer as well as some solutions regarding some of your parents' worries, you can present your answers to them. If you are well-advised enough and are able to answer their concerns, you have higher chances of encouraging your parents to get a pet bird for you.
How to Best Show to Your Parents That You're a Responsible Future Pet Owner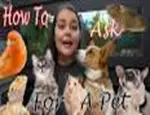 1. Clean Your Room by Yourself
Show that you may give your pet good surroundings by cleaning your own room without being asked by your parents. Request to them for some storage bins to sort out your things and clear some garbage by recycling some items like books or clothes.
You may just donate them to some local charities. Clean your bed, and clean your clothes neatly, and folded them in the right arrange. Show them that you have devoted enough to get the bird you want by clearing up a place inside your room a large enough space to fit in the size of the birdcage that your bird may require of your choice.
2. Perform Some Household Chores
Help your parents to do the household chores, such as washing the dishes, sweeping the floor, or disposing of the trash. It will make your parents see and realize that you are already accountable, and it will help you gain points in your parents. Pick some tasks in your house to do without reminding your parents.
3. Obtain a Good Grade in Class
It is considered to be the best method to let your parents see that you are already efficient when it comes to taking care of a pet because you fulfill your other responsibilities. By simply acquiring a good grade to be your top priority is a big help in getting points to your parents for letting you have a pet. Try to play a part actively in your class, be punctual, especially in your teachers and even your classmates; this is a good help to get a good grade.
Conclusion
Tell your parents why you wanted to have a bird and how you are ready enough to take care of it. Perform some tasks at home that will show them how responsible you are, by simply cleaning your room or even helping in some household chores, or having good grades in your school. Of course, don't forget to do in-depth research, so you'll show your parents that you're eager to take care of a bird and that you're all set to welcome your pet in its new home.